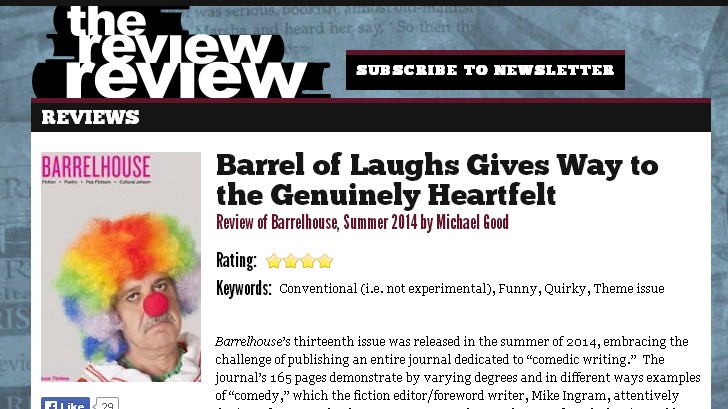 I recently discovered that my list poem of mini poems "On Mother," which appears in Barrehouse's recent comedy issue, was mentioned in a review by Michael Good published on the wonderful literary magazine review site, The Review Review.
The author writes:
A series of poems called, "On Mother,"  takes the on the style of Kenneth Koch, and in twenty three brief and disjunctive vignettes, reveals the mother's character and personality. For example, "Mother (On Father and that One Nurse)" reads, "From now one, if anyone looks up your butt/it's going to be a doctor or me."
You can read the entire review of that issue HERE.