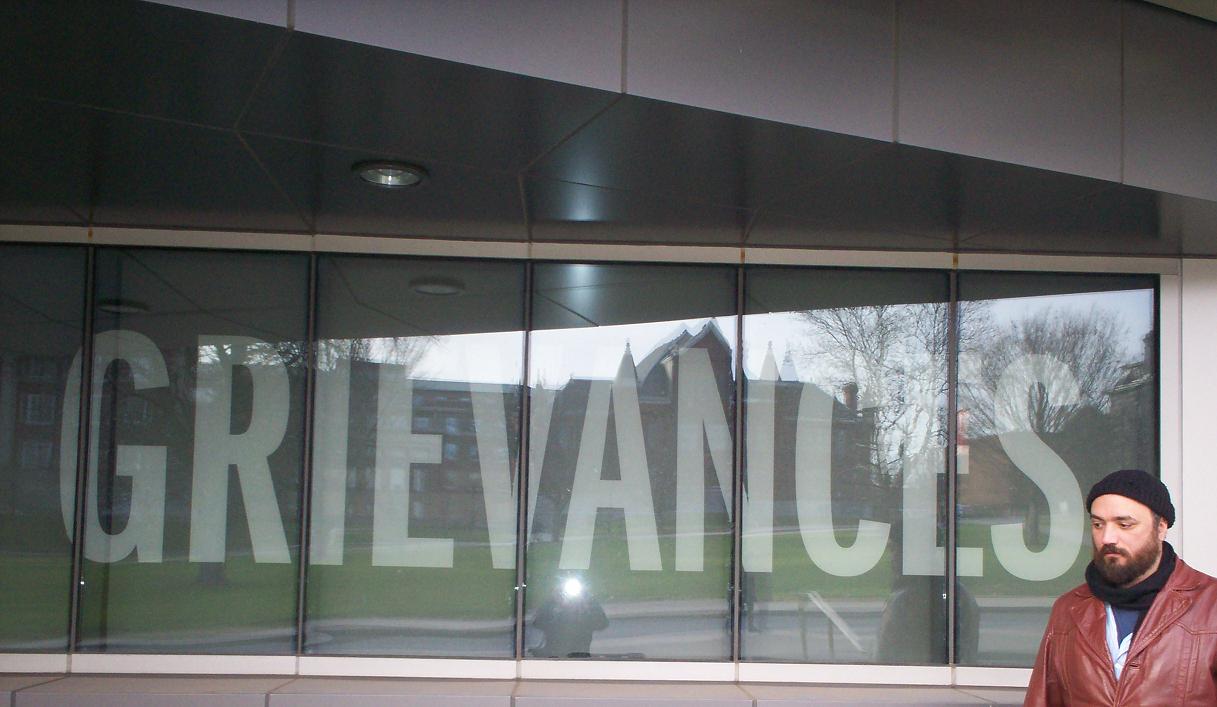 Christopher Citro's first book of poetry, The Maintenance of the Shimmy-Shammy, was published by Steel Toe Books on March 1, 2015.
He won the 2015 Poetry Writing Competition at Columbia: A Journal of Literature and Art (judged by Beth Ann Fennelly) and has a poem included in Best New Poets 2014. His poetry was an honorable mention for the 2015 River Styx International Poetry Prize, shortlisted for the 2015 Booth Poetry Prize, a semifinalist for the 2015 Crab Creek Review Poetry Prize, and a finalist for the 2015 Arts & Letters Rumi Prize in Poetry and the 2015 Rattle Poetry Prize.
Born and raised in Bainbridge Township, Ohio, Christopher holds a bachelor's degree from the Honor's Tutorial College of Ohio University. He did graduate work at the University of Kansas, and in 2013 received his MFA in poetry at Indiana University where he taught intro and upper level courses in creative writing, composition, and literary publishing and editing.
While at Indiana University he held the Darrell Burton Fellowship in Creative Writing 2006-2007, served as host of The Poets Weave in the NPR station WFIU, Associate Editor for Lyric Poetry Review and an Associate Poetry Editor for Indiana Review.
Christopher also regularly teaches at the Martha's Vineyard Institute of Creative Writing (2010, 2011, 2013, 2016, and 2017).
He currently lives in Syracuse, NY where he teaches creative writing classes at the Downtown Writer's Center. He is the Poetry Editor for the online literary magazine decomP.
Christopher's poems, forthcoming in Crazyhorse, The Iowa Review Blog, Southern Indiana Review, The Laurel Review, and Hotel Amerika, have been published recently in journals such as Ploughshares, the Missouri Review, Prairie Schooner, Hayden's Ferry Review, Columbia Poetry Review, Sycamore Review, Mid-American Review, Poetry Northwest, Sixth Finch, Phoebe, The Southampton Review, Redivider, River Styx, Rattle, The Journal, DIAGRAM, Cider Press Review, The Greensboro Review, Subtropics, Pool, New South, Witness, Fairy Tale Review, Crab Creek Review, The Pinch, Salt Hill, The Hollins Critic, Slice Magazine, Barrow Street, Ninth Letter, Third Coast, Salamander, Southeast Review, Cream City Review, Another Chicago Magazine, Quarter After Eight, The Minnesota Review, Barrelhouse, Whiskey Island, Paper Darts, Nashville Review, and the anthologies Best New Poets 2014, Every River on Earth: Writing from Appalachian Ohio (Ohio University Press), The Doll Collection (Terrapin Books), Nothing to Declare: A Guide to the Flash Sequence (White Pine Press), and Prairie Gold: An Anthology of the American Heartland (Ice Cube Press).
His creative nonfiction has been published in Colorado Review and Boulevard and is forthcoming in Passages North.
His poems have appeared as broadsides from Architrave Press, Broadsided, and Thrush Press Broadside Series. His poetry is regularly featured on Verse Daily, and it has been nominated for a Pushcart Prize numerous times, including nominations from Fairy Tale Review, Phoebe Journal, and the minnesota review. He won the 2006 Langston Hughes Creative Writing Award in Poetry. His flash creative nonfiction has appeared in NANO Fiction and Airplane Reading, and his criticism in The Pittsburgh Post-Gazette and Indiana Review.
*
Articles & Interviews
.
.
.
.
.
.
.
.
.
.