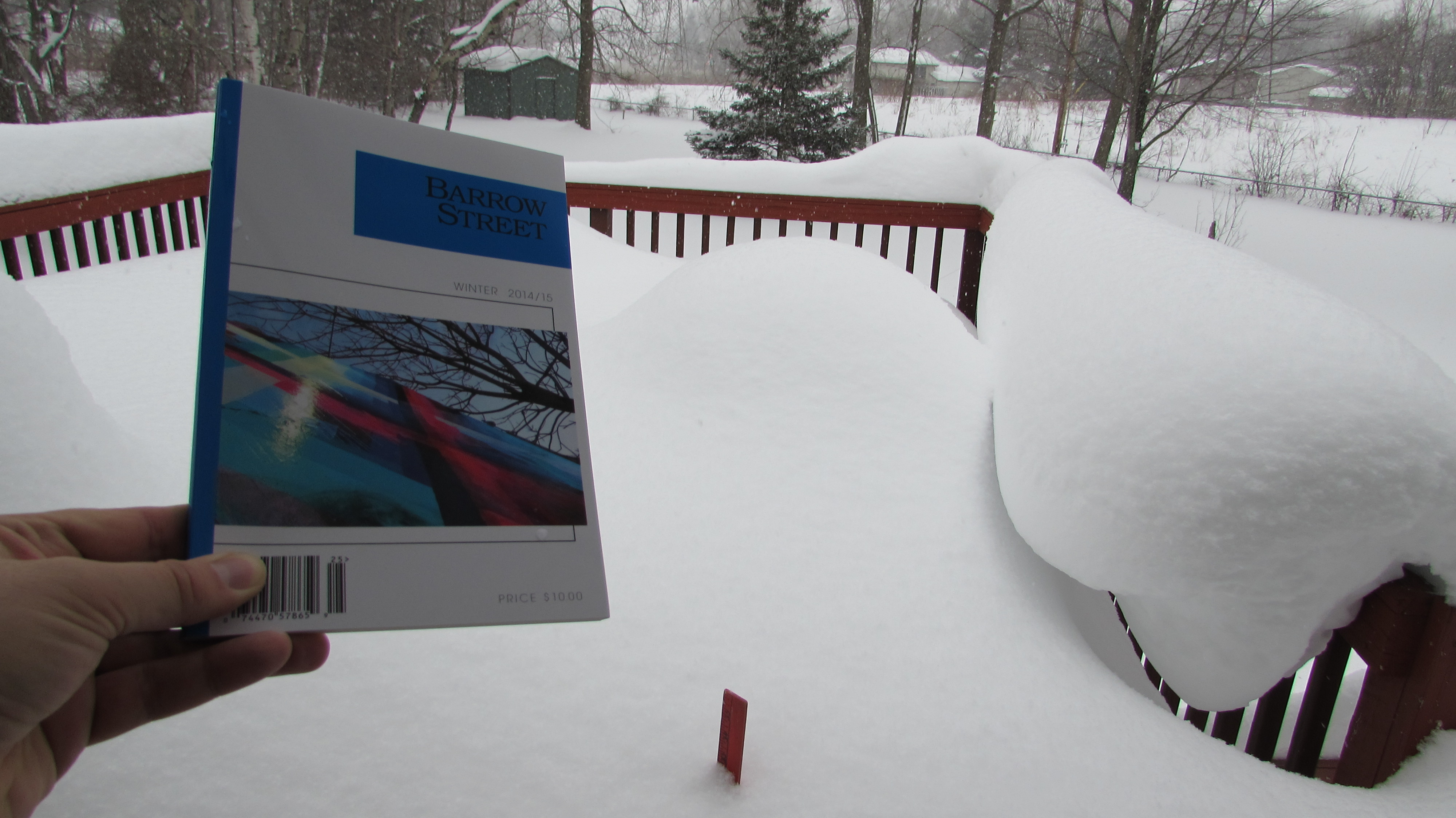 My poem "Nobody Is Ever Missing" has just been published in Barrow Street's winter 2014/2015 issue.
This issue is full of great poetry, including work by Meg Day, Molly Peacock, Christina Pugh, and more. There's a poem by the wonderful James Harms called "Umbrella" that nearly made my heart fall down a spiral staircase.
You can grab a copy for ten bucks HERE.
The title of my poem was taken from the last line of John Berryman's "Dream Song 29." You can watch a video of him reading his poem HERE.