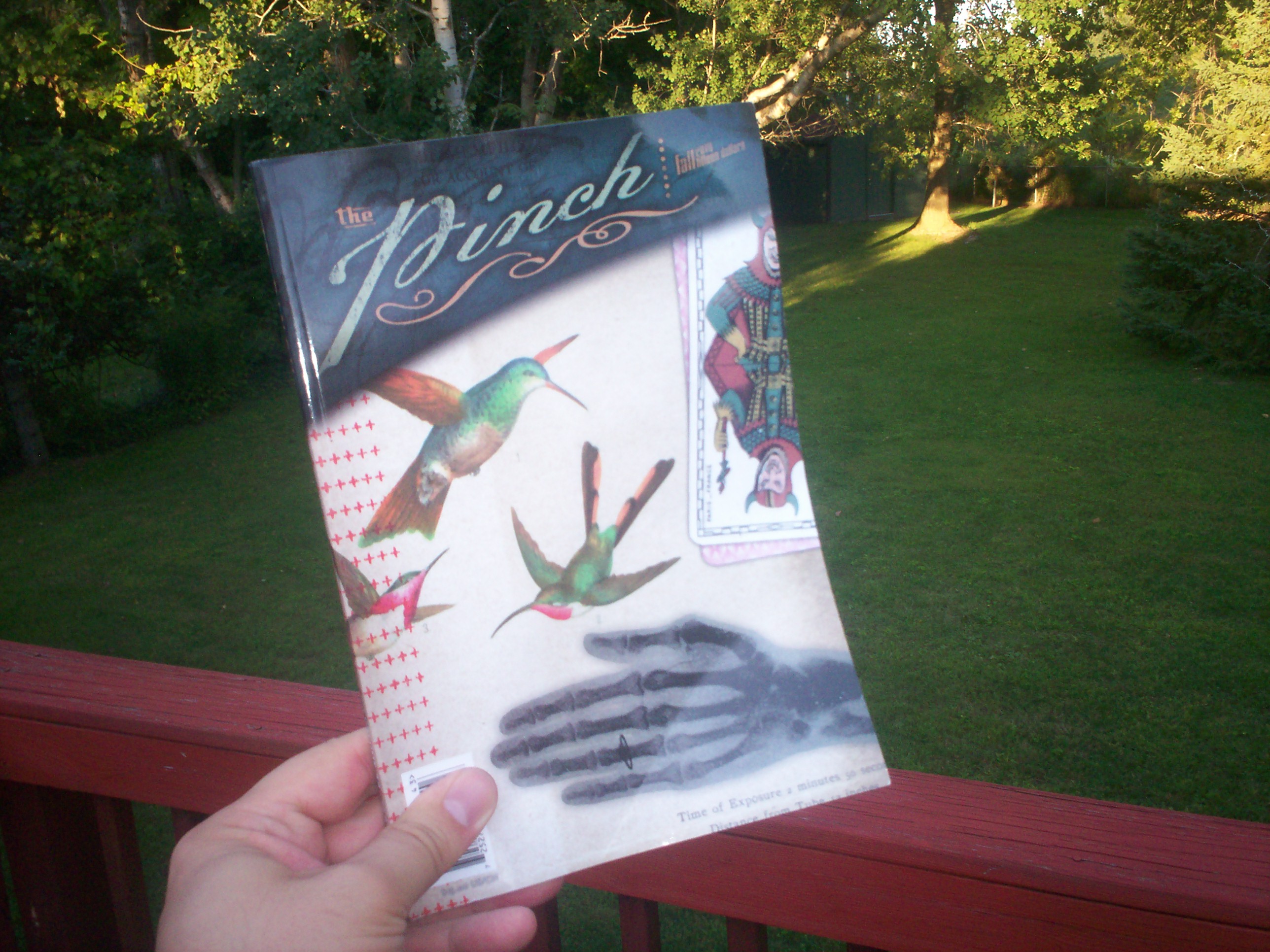 My poem "Even The Best of Us Are Generally Waiting" has just been published in the Fall 2014 issue of The Pinch (check out their snazzy new website).
This issue isn't available to purchase online yet, but when it is you can get new writing by the likes of Nick Courtright, Bethany Carlson, Adam Clay, Mike Young, and lots of other great people HERE.
Thanks Pinch editors!