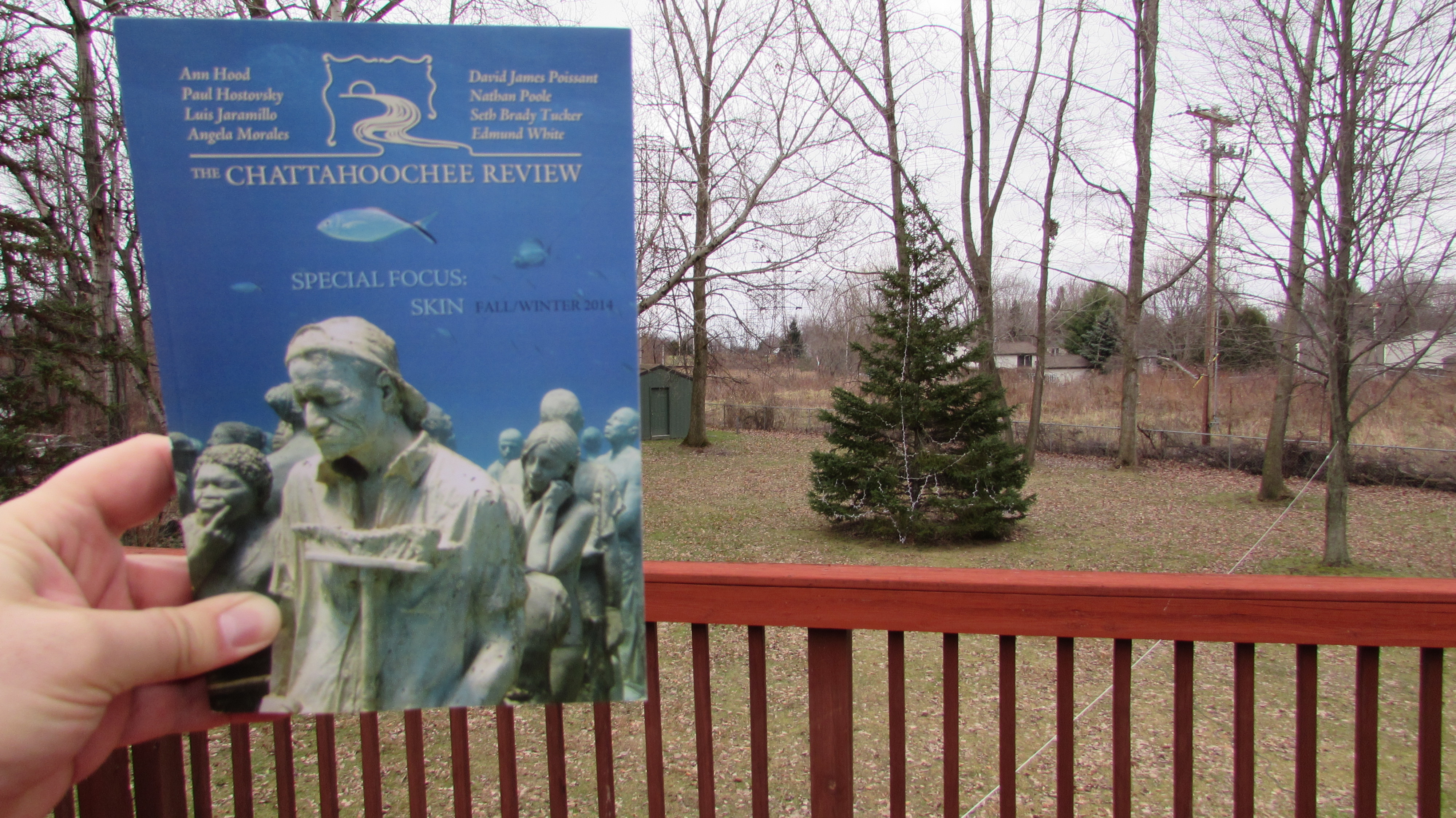 My poems "Almost the Woods" and "There's Always Abracadabra," which were written in collaboration with Dustin Nightingale, have just been published in The Chattahoochee Review Fall/Winter 2014. This issue has a "skin" theme and tons of great poetry, prose, reviews, visual art and more.
You can grab a copy HERE or HERE.
Thanks again editors Michael Diebert and Lydia Ship!