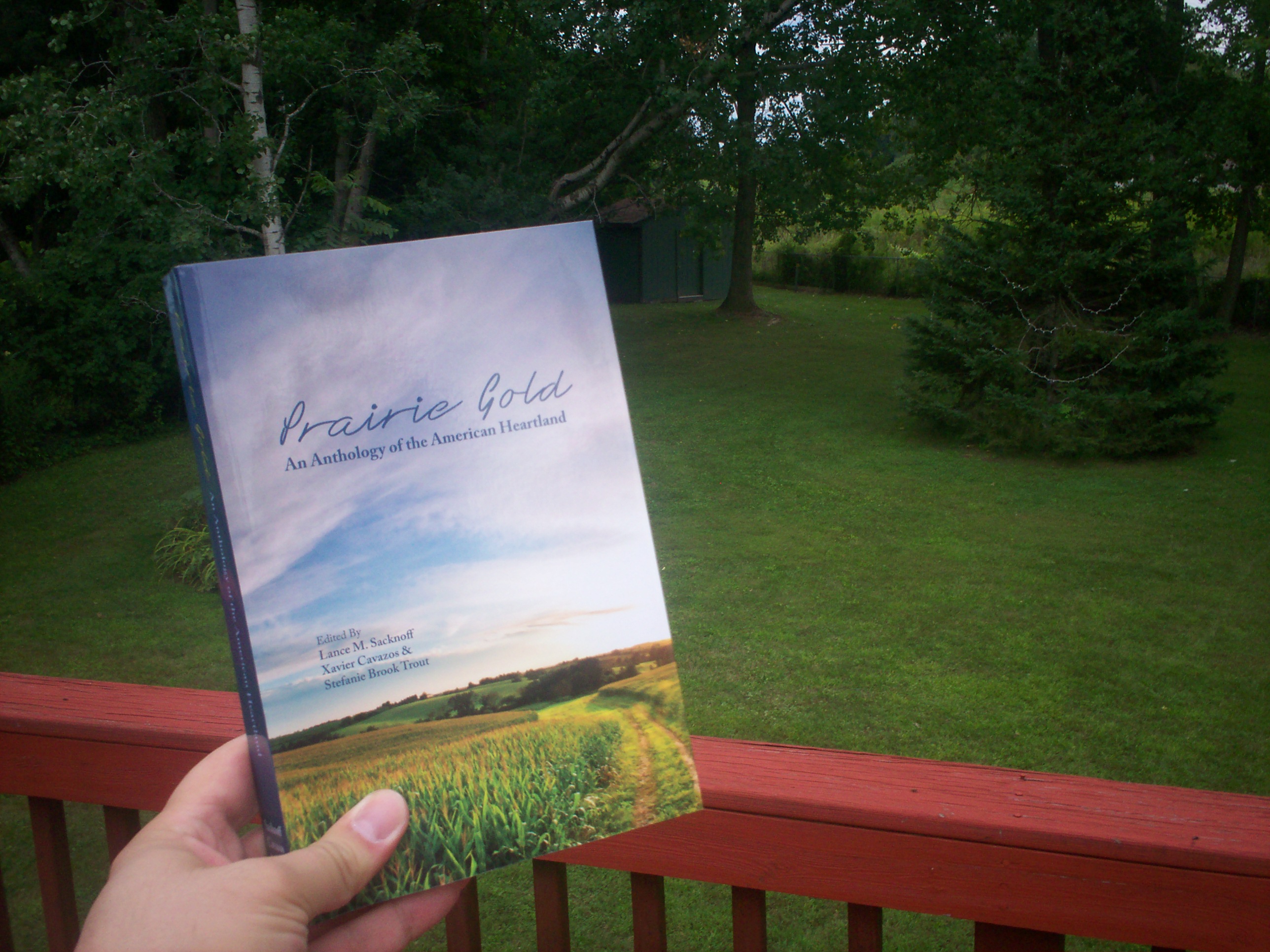 I'm overjoyed to receive my copy of Prairie Gold: An Anthology of the American Heartland, edited by Lance M. Sacknoff, Xavier Cavazos and Stefanie Brook Trout (Ice Cube Press, 2014).
This anthology contains my poems "One Kitchen One Afternoon" and "Whatchamacallit."
It has a wealth of fiction, nonfiction and poetry about, concerning, set, dissecting, celebrating, criticizing and et cetera  the American Midwest.
Learn more about the book and grab yourself a copy HERE.
A facebook page containing news of readings and otherwise related to the anthology is HERE.