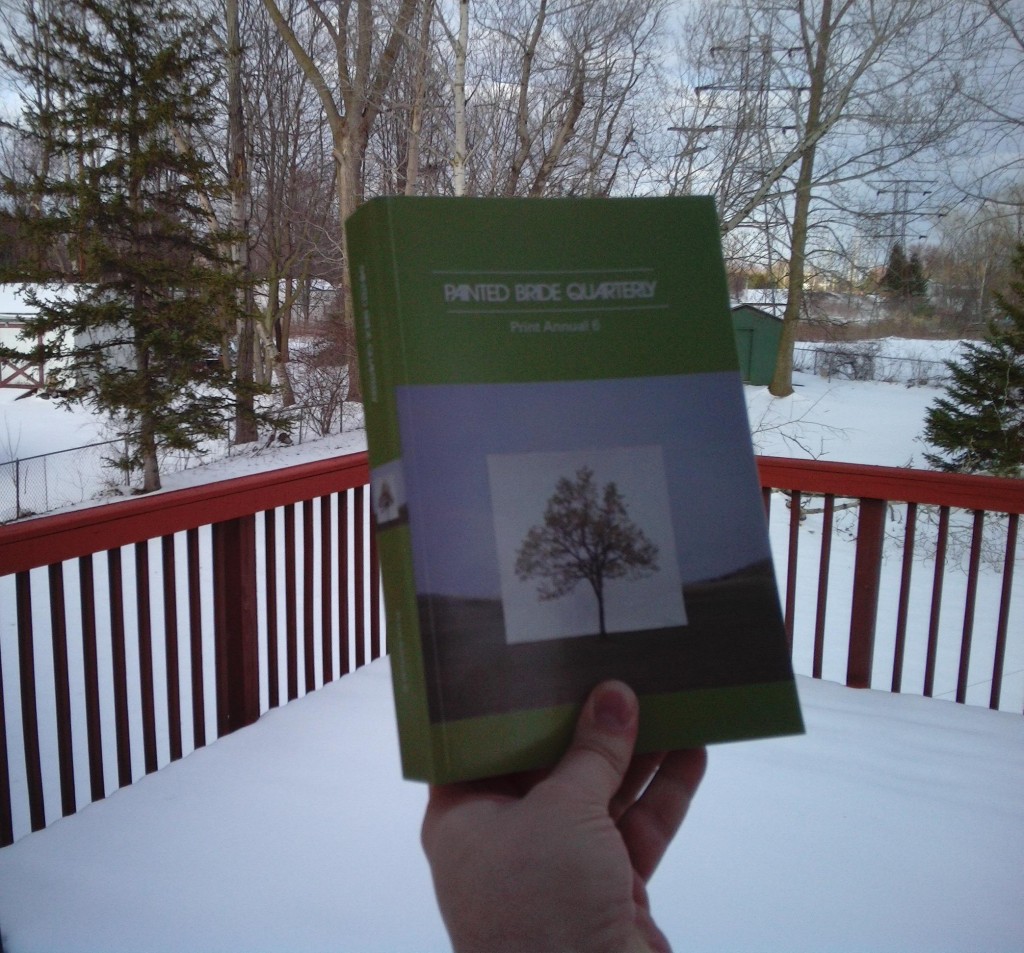 Today I received my contributor's copy of Painted Bride Quarterly Print Annual 6, and it's a 420 page delight. It contains 2012's Issues 84-87 of the online journal, including my two poems "This Year Will Be Your Last" and "On Top of an Already Losing Personality" which appeared in Issue 85 (currently unavailable as they're migrating their content to a new website).
The amount of fine literature in this annual is silly, really, with tons of works by the likes of Matthew Rohrer, Major Jackson, Kathleen Graber, Doug Ramspeck, Mary Austin Speaker, and David Trinidad, to name but a few. You can grab a copy for $15 from the PBQ website.
In the meantime, here's a picture of Chris Cooper (yes, that Chris Cooper, Academy Award winning actor who played John Laroche in Adaptation, etc.) holding a copy from this year's AWP. Nifty, eh?