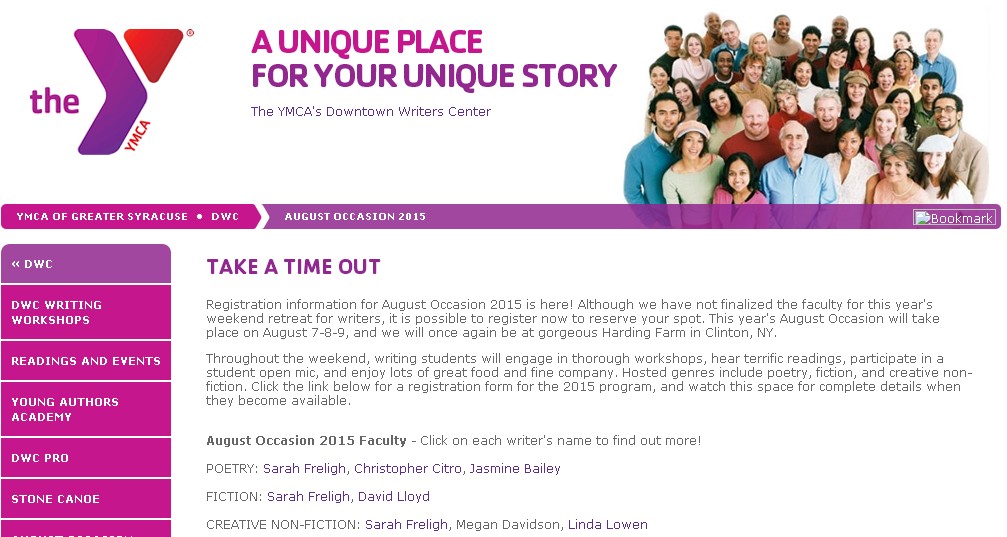 I'm thrilled to announce that I will be on the poetry faculty of the 2015 August Occasion, sponsored by The Downtown Writer's Center of Syracuse, NY.
Three days of writing workshops, readings, food and inspiring company will take place August 7 – 9 at the beautiful Harding Farm in Clinton, NY. My fellow instructors are Sarah Freligh and Jasmine Bailey (poetry); Sarah Freligh and David Lloyd (fiction); Sarah Freligh, Megan Davidson, and Linda Lowen (creative non-fiction).
Registration is inexpensive and open to the general public. For more info and to register today click HERE.