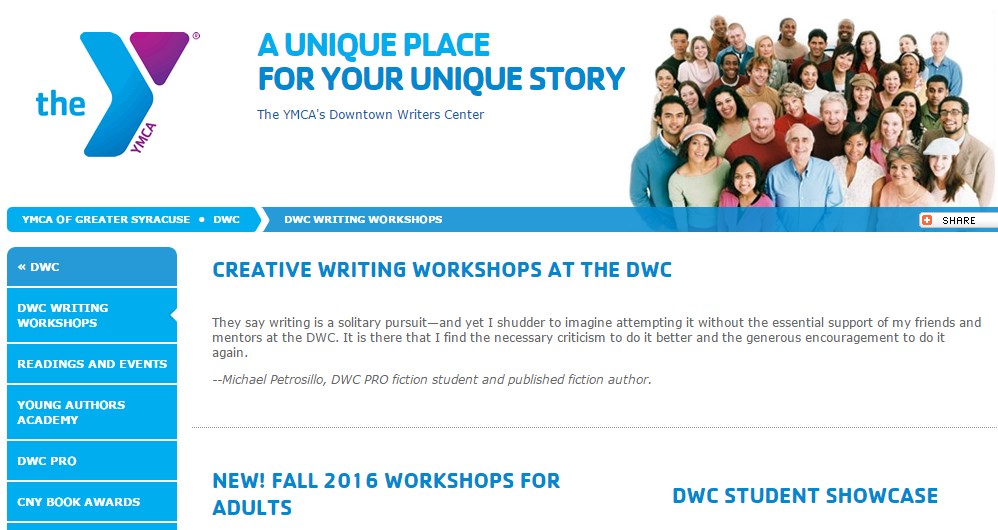 I'm thrilled to be teaching a poetry writing workshop called "The Voices of the Poet" this fall at The Downtown Writer's Center in sunny Syracuse, NY. If you're in the area come on down!
The Voices of the Poet with Christopher Citro. Wednesdays, 6:00-8:00. 8 weeks, starting October 12. "Each time my heart is broken it makes me feel more adventurous," wrote Frank O'Hara. In this workshop, we'll use the influential New York School poets as a jumping off point for a focus on effective use of voice in our writing. We'll use prompts drawn from our readings to help us continue the adventure of creating new poems.
Registration is inexpensive and open to the public. To learn more about The Downtown Writer's Center, download the fall class schedule, and register for this workshop, visit the Center's website HERE. Feel free to share with anyone who might be interested!