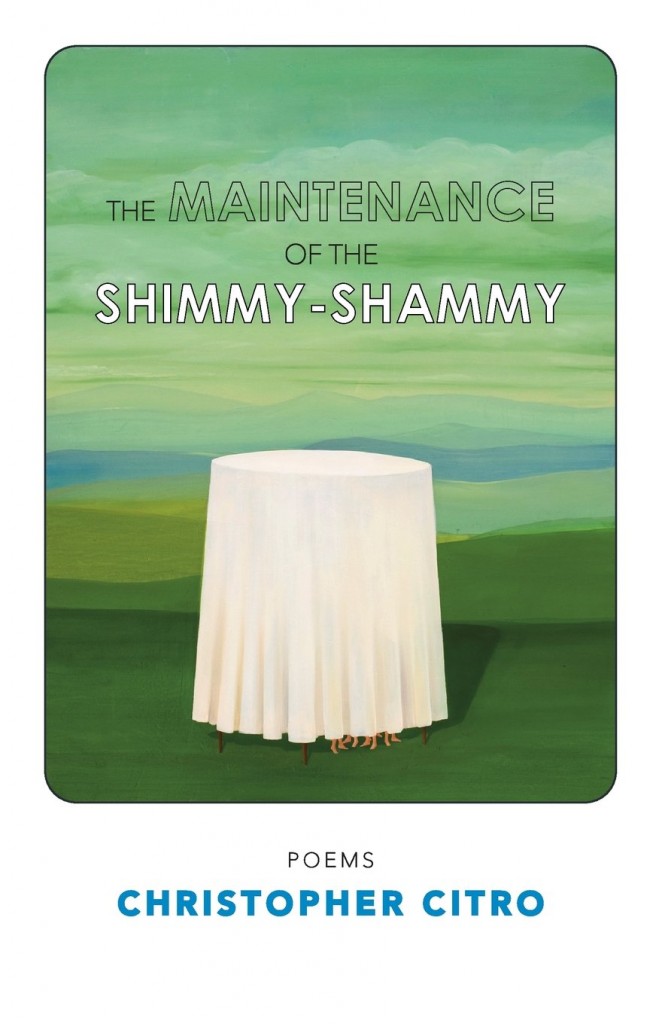 It's a pleasure to announce that my book The Maintenance of the Shimmy-Shammy (Steel Toe Books, 2015) was selected as one of four finalists for the Eugene Paul Nassar Poetry Prize, a post-publication prize from Utica College. Thank you to judge Juliana Gray and to Gary Leising, the prize coordinator. And congratulations to Laura Donnelly, this year's winner for her book Watershed.
You can purchase a copy from Amazon, Barnes & Noble Online, or direct from the publisher.
Book reviewers may email me directly to request a review copy.