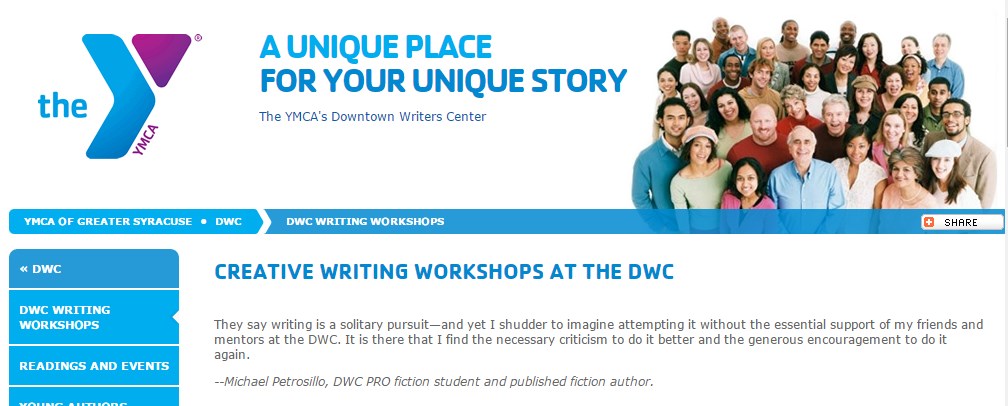 I'm excited to be teaching a poetry writing workshop called "The River That Speaks" this spring at The Downtown Writer's Center in sunny Syracuse, NY.
The River That Speaks with Christopher Citro. Thursdays, 6:00-8:00. 8 weeks, starting April 21. "Nearly to Milan, suddenly a small bridge,/And water kneeling in the moonlight." (Robert Bly). In this workshop, we'll discuss the Deep Image and contemporary poets for whom the image is central, using prompts drawn from our reading to create new poems of our own. 
Registration is inexpensive and open to the public. To learn more about The Downtown Writer's Center, download the spring class schedule, and register for this workshop, visit the Center's website HERE. Feel free to share with anyone in the area who might be interested!