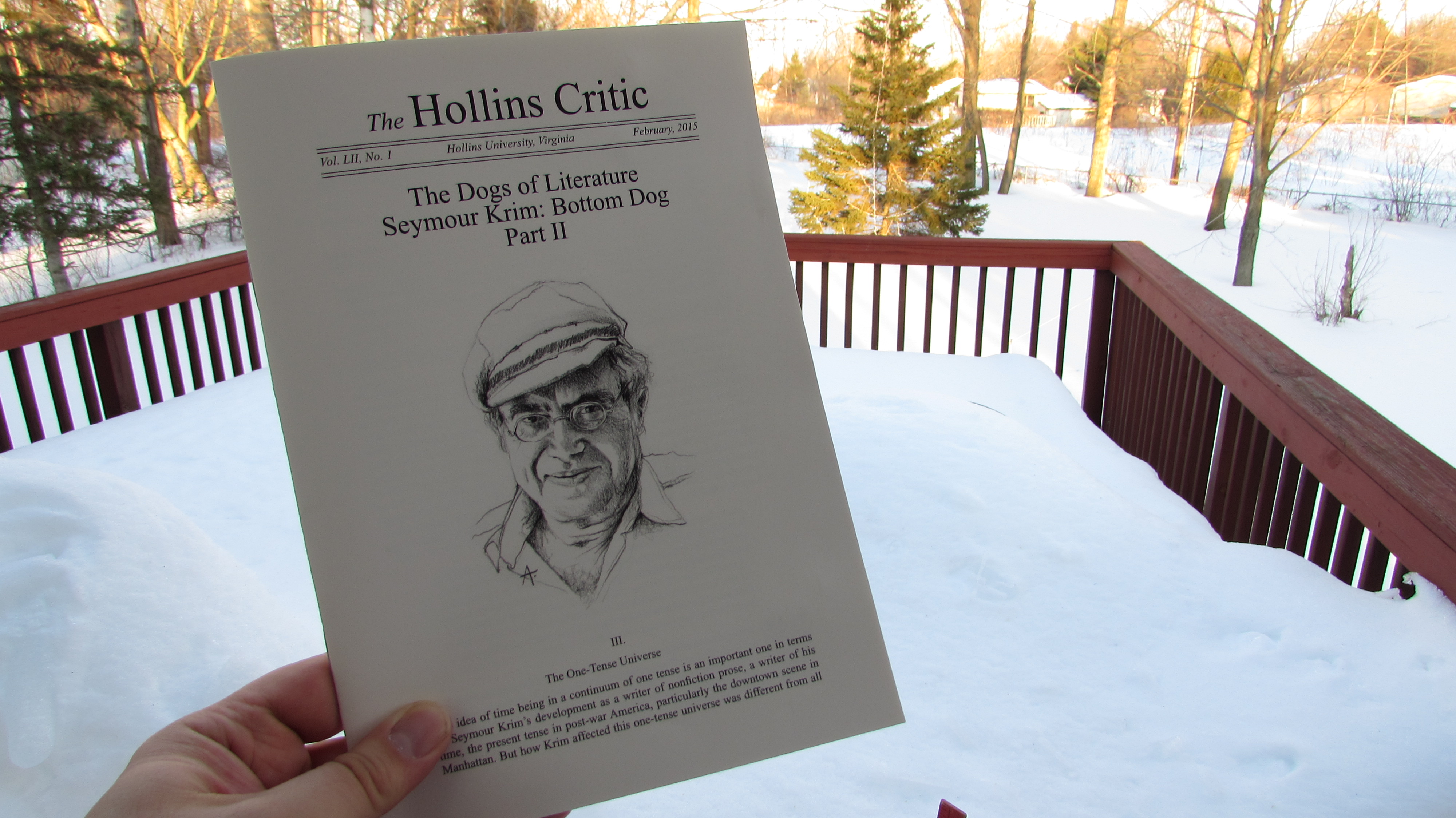 Today I received my contributor's copies of The Hollins Critic, Vol. LII, No. I which contains my poem "Mostly It's Me Taking" along with poetry by Richard Kostelantz and William Ford. This issue continues their survey of the work of Seymour Krim and reviews of recent books by Tarfia Faizullah, Judith Claire Mitchell, and Julie Marie Wade.
You can submit/subscribe here.
Thank you Cathryn Hankla and the other Hollins Critic editors!