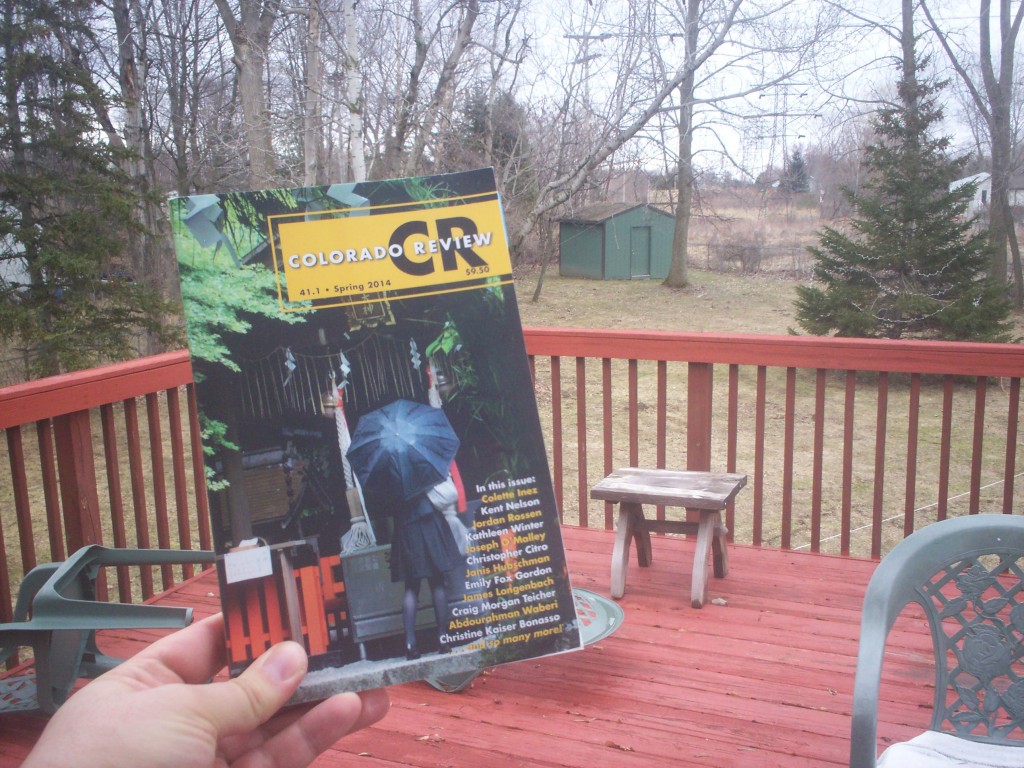 I've just received my contributor's copy of the spring 2014 issue of the Colorado Review which contains my first published full-length creative nonfiction essay, "Go Away and Stay Right Here." It's a lyric essay on the subject of electricity, among other things.
There's a ton of great poetry, fiction and nonfiction in the issue, including poems by the likes of Gale Marie Thompson, Doug Ramspeck, Christina Pugh, James Longenbach, Colette Inez and Lindsey Alexander.
You can order a print copy for $10 HERE or a digital copy for $5 HERE.
I'm proud as all get-out to be in this gorgeous issue. Thanks Stephanie G'Schwind and the other CR editors!