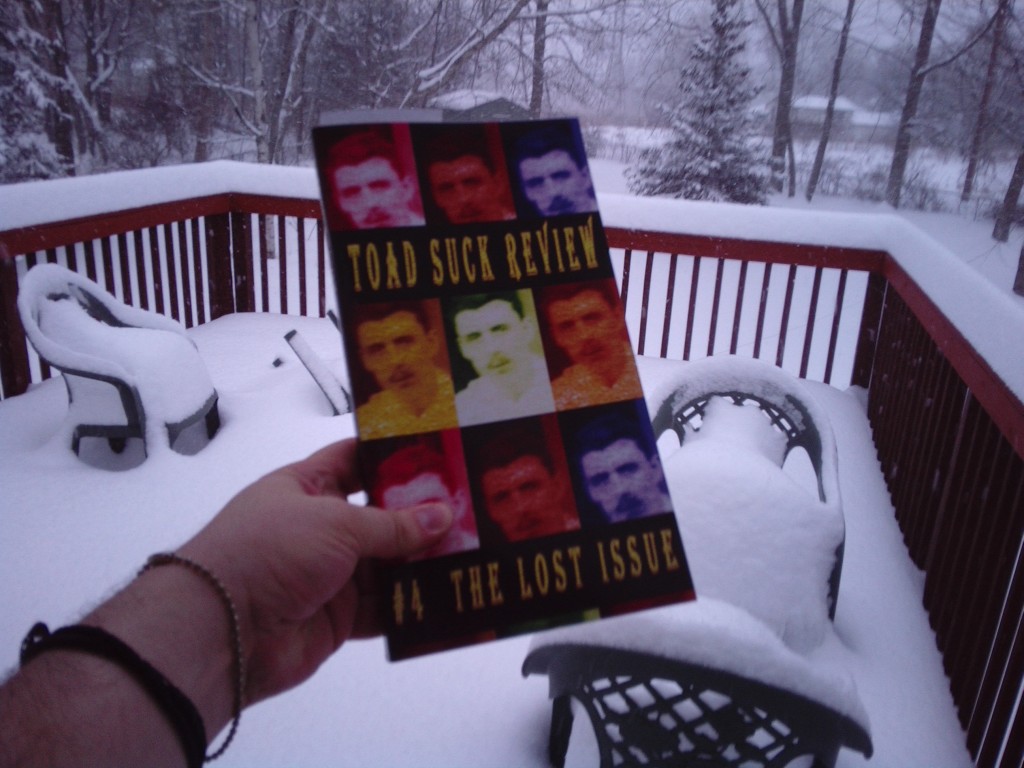 Five prose poems that I wrote in collaboration with the poet Dustin Nightingale have just been published in issue #4 of the Toad Suck Review from the University of Central Arkansas.
Other poems from this ongoing series have been published in recent issues of Beecher's and Yemassee.
Thank you Toad Suck editors!