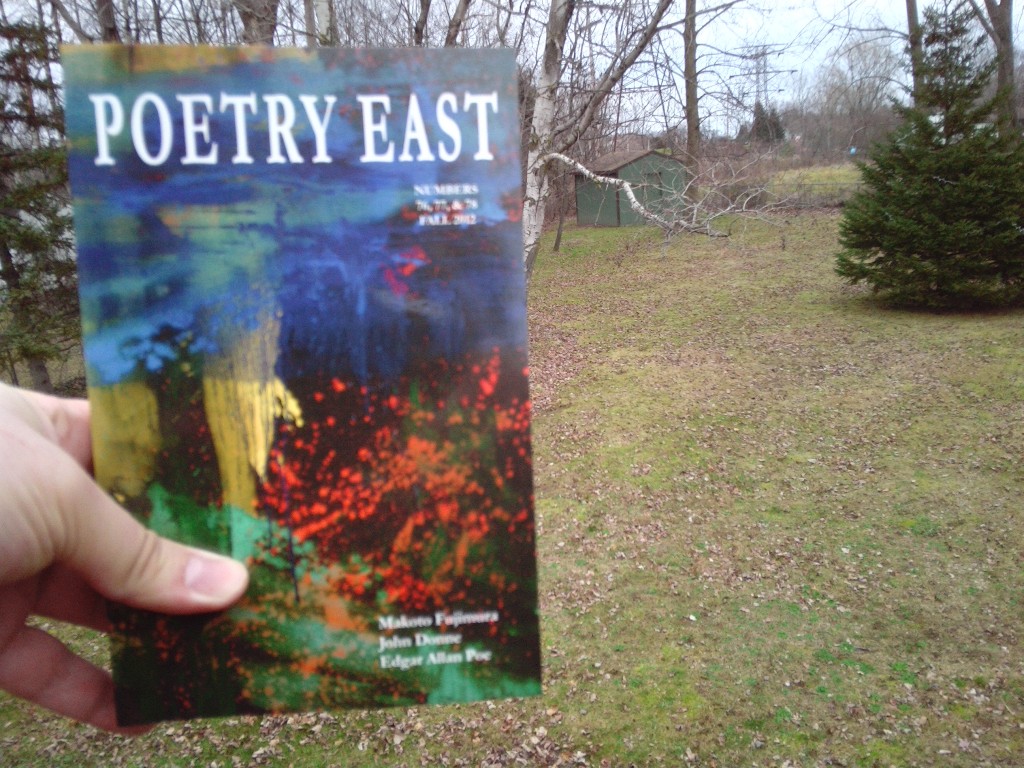 My poem "Still Life with Plums" has just been published in the Fall 2012 issue of Poetry East, edited by Richard Jones and published by DePaul University. This grand volume, comprising numbers 76, 77 & 78, contains over 300 pages of poetry by the likes of Jim Daniels, Chard deNiord, and Jody Bolz, a series of paintings by Makoto Fujimura and photographs of old Chicago, and extended portfolios of poems by John Donne, James Armstrong, Garrette J. Brown, and Edgar Allan Poe. You can order yourself a copy for just ten bucks HERE.
My poem in this volume was inspired by reading a 2008 article about the Italian painter Giorgio Morandi by Peter Schjeldahl in The New Yorker. It's the opening poem in my first manuscript "The Maintenance of the Shimmy-Shammy" which, as the phrase goes, is looking for a publisher.
Thank you Richard Jones and the editors of Poetry East!